Who are you ?
A short post where I share 🤫 Top Secret on how I find the best deals on intelligent software tools, ✅ Built it for the users (period), 😇 The leadership style that I embrace and learn and 🙅 A short guide to making decisions
Hi FTF Friends 👋🏼,
I hope you are keeping well.
Five Things Friday' (aka FTF). FTF is a short weekly dose of inspiration; this email captures five things I encounter in my startup journey. This includes, the books I read, blogs, podcasts, favourite productivity hack, startup strategy, quote I'm pondering, smart tools and stories.
What's packed in this week's post
🤫 Top Secret on how I find the best deals on intelligent software tools
✅ Built it for the users (period)
😇 The leadership style that I embrace and learn
🙅 A short guide to making decisions
---
Top secret - I am a deal hunter 🤩
Like most bootstrap startup founders, I  don't have the luxury of spending money on getting the best resource or tool to run the business. In addition, our runways (cash available) is limited, and I will need to be frugal with my decision and financial habits.
This equally applies to personal financial behaviour where young, and growing families need to become smarter in spending their hard-earned money.
I am an unofficially trained, DEAL HUNTER. You may have noticed me sharing some great tools through these posts. Some of them are
Swipepages - No code landing page development tool
Frase.io - AI writing tool
MissingLettr - AI-powered content marketing tool
Invideo - Best platform for video editing - Canva for Videos
Ryte.me - Fully automated AI writing tools
and more...
Almost all of these tools were brought for less than $50 and lifetime access.
Yes, you read that right lifetime access. How did you get that, Benji?
Answer is AppSumo

What is AppSumo - The world's most significant database of software tools and other products available for early adopters at heavily discounted prices. These product owners need early innovators such as you to try and use their product, and they provide lifetime access (for a small cost) and sometimes for free. You can also sell your software on AppSumo and save tons of money on marketing.  
I got a special gift for you 👇
You can stop paying monthly for software by using AppSumo and getting the best deals on tools to help you and your startup grow. To get you started, I would like to give you $10 (thanks to 🥳 AppSumo for the sponsor)
Click here to grab $10 - http://fbuy.me/v/benjemen
You can thank me later :)
---
What is the focus of my startup right now?
With the release of MyGigsters 4 weeks back, it's been a crazy ride so far, with our user base growing by 150% and daily active users steadily increasing. We are also humbled and honoured by the fantastic feedback we are receiving from the community. So what is next for us? More users? Earn money quickly?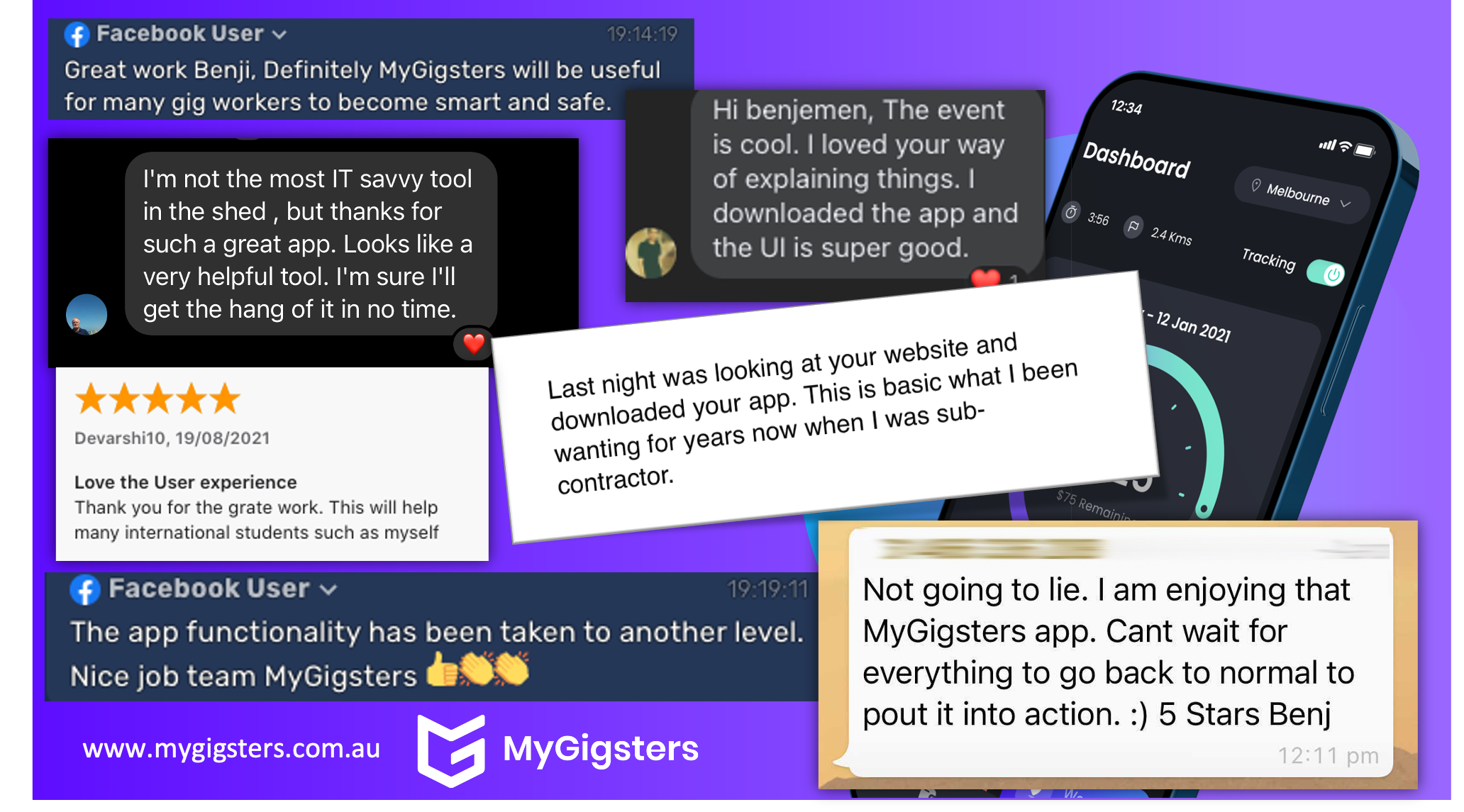 I would like to share our four strategic focus areas right now
Increase value for the user
Build an intimate relationship with our users and provide the best experience
Leverage network effect by rewarding users to attract new users
Continue to grow our community
I loved this blog that shared what should be the startup's focus at different stages.
In my opinion, at the early stages of the startup, we should only focus on the user and not on scaling faster and generating massive revenue. Make the product sticky, rave-worthy and super valuable for the user.
---
Authentic Leadership is the answer.
Over the last few years of shaping and redefining my style and questioning what kind of leader should I be for my team.  I finally found 'Authenticity' is the key to building a successful team and community.
I have come across numerous leaders, founders, managers but have only met a few authentic leaders and embraced their true identity.
What is Authentic Leadership?
I am inspired by great leaders such as Abdul Kalam, Nelson Mandela and Martin Luther King Jr. I have learnt a lot from their life stories and how they brought a significant shift and made history.  
I am not an expert in my team, but -
I have a vision and purpose-driven
I am guided by my core values and principles
I love the problem I solve
I believe in my team
I ask for help and am eager to learn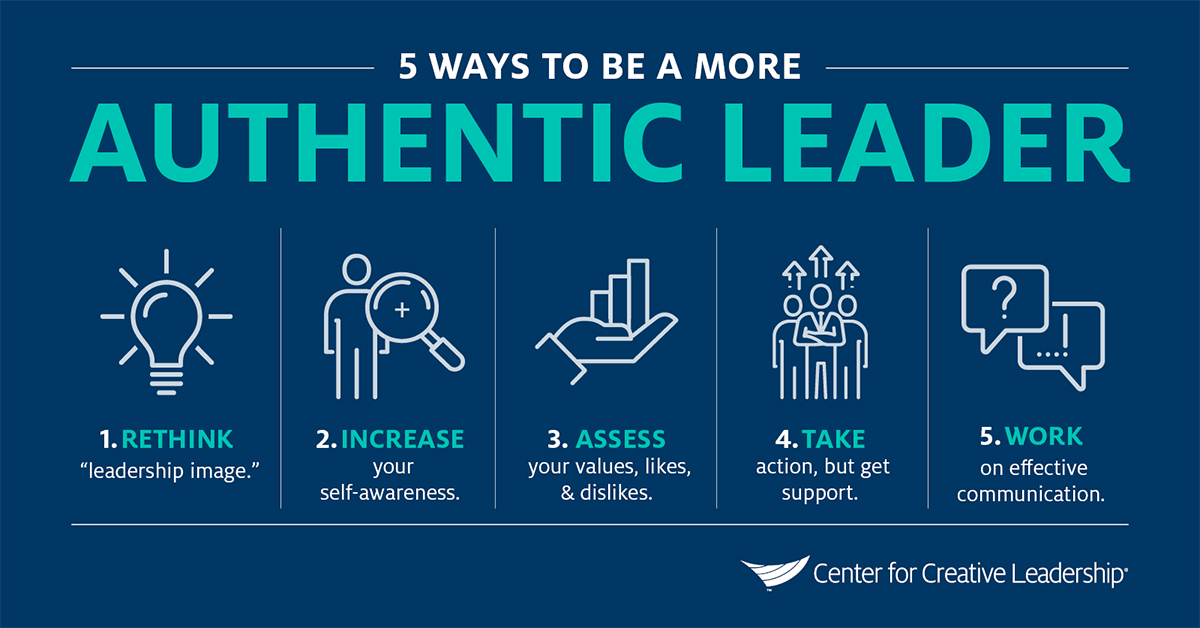 ---
Decision maker
My primary duty as the CEO of my startup is to make decisions. Make decisions strategically, well informed and at lighting speed.
Making a quick decision is one of the critical factors to become a successful CEO.  
But how to make decisions? I remember those nights where my wife and I would starring at each other unable to decide what to cook for dinner or order for takeout.
You should read, 'Yes or No' from Spencer Johnson. I was introduced to this author through the book 'Who Moved by Cheese'. This book helped me change the way I started taking decision. Short yet packed with a great guideline on how to take better decisions.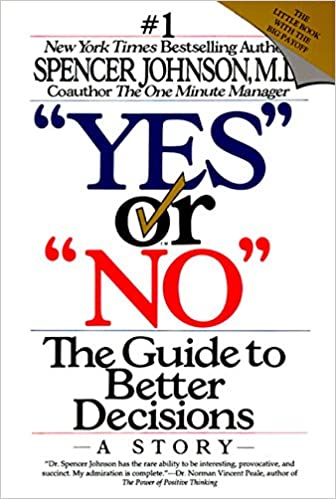 ---
Quote, I'm pondering 📖

This time is not a quote instead a move I have watched countless times.
Kung Fu Panda. These days, I watch this movie again with my little princess and we enjoy all aspects of this movie. One of thing that I personally like is this compilation of videos that leads to 'Who are you'
Must watch (little over 6 mins, couldn't find a shorter one)
Well, that's all for this week. 😁
I hope you like my FTF posts. Please share your feedback, suggestions in the comments below, and I will write things that are most interesting and valuable to you. Also, if you think anyone in your network will benefit from these posts, please share.
Last request - If you read this email on your promotions tab (gmail), please move this email to your inbox so that you don't miss my weekly emails. Thanks.
Take care and be safe. 👋🏼
Upgrade Newsletter
Join the newsletter to receive the latest updates in your inbox.
Comments