How I closed deals worth $300,000 with zero $ spent on marketing
5 Secrets on how I closed more than $100K deal in less than 10 months. Work on projects you want to, choose your customer, value-based pricing, invest in relationships and focus on customer-centric value delivery.
Background Story
Let's begin with some context here; last year, along with my CTO/Co-Founder Garjpreet, we started Megamind Creations - a new-age rapid software development firm. While starting, we were just a three-member team with one project to work on (MyGigsters).

Our focus for the business was
Building a people-centric culture and operations
Work on projects that are innovative and value-driven
Client focussed
Early on, we decided not to hire sales individuals or actively market our company (like running ads, pitching in online job platforms and more...). Instead, we focused on the customer + project delivery + people.
With my strength in lead generation, I took the role of business development in bringing new projects to the team.
P.S - I am not a veteran salesperson or trained in business development.
My Co-founder and I laid out some fundamental principles on what projects and clients we should work on and what value we promise our clients.
Fast forward to the next 12 months, we generated revenue of over $100K with zero marketing spend, no paid promotion, no cold calling/email, no platform (freelancing) jobs and no sales team.
100% of 0ur projects has been word-out-mouth and client referrals
---
Five secrets

Below is a list of 5 secrets I want to share on our journey so far
We don't work on these projects
As our guiding principle at Megamind Creations, we have solid NO to specific projects and industries. No matter the potential earning or project cost, we do not work on the following areas.
Solutions that promote and facilitate gambling
Pornography based application
Risky Apps (Spy Apps or anything that can cause a potential threat to the data privacy of users)  
I am not judging the developer or product owner. If ask me why am I saying 'No' to these areas, it is simply because we do not believe it will add value to the society in general
In the last few months, we have turned over five projects that wanted to build something like the above. These 'No Zone' areas significantly support where I will spend my time and effort acquiring clients and building relationships.

In addition to this, we also ensure our team is across our potential projects and they are aware of the end value to application users. This helps the whole group get more excited and eager to work on value-driven applications.
Client-focussed conversations
Now that we have covered the 'No Flying' areas, my next guiding factor is to deliver fundamental value to your customers. Customers come to us seeking expert support and advice on bringing dreams into reality.

Many aspiring founders and growing business owners are ready to invest their hard-earned money to build their first product or improve their business with smart solutions. As a software development firm, we must keep customers' value at the core of our recommendations and proposal.

Let me share a story; a few months ago, I connected with a business owner of a popular luxury car detailing company. The owner wanted to build a customer booking customer with customised reminders and offers.
We discovered that the business owner already uses a third-party solution to do the same (not all features) in discussing the business case and requirements. On further exploring the rationale behind introducing a new customised platform, the client said he wanted to have his branding and decided to build a bespoke solution.
Hearing this, I responded, you don't need to build a new platform just to put your logo on the head section. You can contact the existing provider and ask if they could offer that service for a small fee. The business owner took my recommendation, connected with his provider, and got a white-labelled solution with almost no extra cost.

I could have sold our software development services in this story, quoted a reasonable price, and earned revenue. But instead, I choose to genuinely help the client meet his objective and save the bottom line without burning unnecessary money on tech. Though this client didn't convert, he continued to recommend us to others in his network.
Select the client and not the other way around.
This one is border - overconfident and aggressive. At Megamind Creations, while clients get the opportunity to work with us, we also assess which client to work with (regardless of the project and potential revenue).
But Why?
I have learnt that this business works excellently if you have great relationships and networks. Hence investing and nurturing relationships are crucial to building a solid business. As I mentioned earlier, all our projects came only through referrals and no outbound marketing/lead generation.
Not all project and clients are good. There are some bad fruits in the basket.
I have turned down three offers (worth more than $25K) mainly because we didn't feel our values aligned. You may be thinking, at this point, who on earth would be leaving money on the table?
Believe me, working with amazing clients is easier and more fun than working with painful ones.  
Don't negotiate on your value.
By now, you might think all you have shared so far is about losing projects and money. How can you earn with such a principled approach?
Pricing 💡 - we don't charge cheap rates to win projects, and we charge based on the value we offer. We believe in our team and processes to deliver high-quality products within promised delivery times.

Our rates allow me to attract great clients and have opportunities to work on exceptional products. Price is not the only yardstick; we work with numerous clients at a subsided rate because we love what they do and want to support their vision of delivering value to the community.  
You got an interesting idea that you believe will help the community, talk to me at benjemen@megamindcreations.com
Transparent and build relationships, not revenue.
Last, customer service and customer-centric authentic relationships are the holy grail of unlocking remarkable business growth.  
In my experience of searching for a tech company to support my product development, I have failed multiple times and lost thousands of dollars. One of the main reasons was the lack of transparency with my outsourced tech team.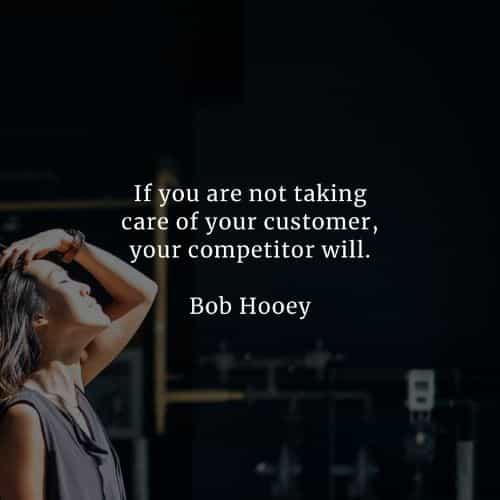 At Megamind creations, we only say what needs to be said—no BS in between. We cannot do a project because we don't have the right skills - we say no. We discover a severe bug in the application, extending the timeline - we share about it and work aggressively to treat it.
With my experience working with over 20 clients, I have realised the benefits of having open, transparent and authentic communication. Several clients have also turned into Megamind advocates, and they bring in more clients.
What can you do
These secrets are not new, and great businesses have always recommended them. Your startup's goal is to provide value to your customers. Stick to that vision and purpose, and the rest shall follow.

Please share your story and tag your company in the comments section if you have a secret to share.

Upgrade Newsletter
Join the newsletter to receive the latest updates in your inbox.
Comments